Aug 3, 2020
Hear about the joy of volunteering and giving to others
I met Pat Shea through the Women's Business Collaborative and couldn't be happier to get to know her. Here is a woman who has a purpose and a passion to help others and wants to share her story. During our podcast, we talk about her own journey and the many twists and turns that led her to where she is today. Now, she has created an innovative platform to help companies and their employees give to others. Here is her story. I urge you to pause and take a listen.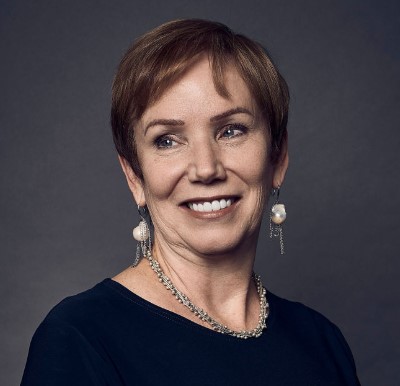 About Pat Shea
Patricia Glaser Shea is a visionary leader who integrates a passion for social impact and business savvy to launch new ideas, build community and lead organizations into the future. Currently, she is President and CEO of Givful, a technology startup she co-founded that automates and simplifies workplace giving and volunteering. Named the 2020 Startup of the Year by the Nashville Technology Council, Givful provides employers and their associates with the ability to create a culture of giving, drive community impact, and launch corporate social responsibility initiatives. Before launching Givful, she was President and CEO of the YWCA of Nashville and Middle Tennessee.
In lasting, substantive ways, Pat has changed the conversation around domestic violence. She founded MEND, an initiative that recognizes men's responsibility in reducing gender violence. She established the YWCA Advocacy Committee, worked with legislators to strengthen domestic violence laws in Tennessee, launched Girls Inc. and re-opened Dress for Success — Nashville.
Continually looking for ways to empower women, Pat founded the Nashville Chapter of Women Presidents' Organization, an international organization of women business owners who have guided their businesses to success, and she has remained its Nashville Chair since 2010.
Before becoming a nonprofit leader, Shea was a thriving private-sector entrepreneur, creating and leading consulting organizations within HCA/Quorum and co-founding Echelon Health, a startup focused on women's health services.
Pat holds a degree in business from the University of Dayton and is a graduate of Leadership Nashville and Leadership Tennessee. She is a board member for Go West Creative, a founding director of Studio Bank and BrainTrust, a board member for the Center for Nonprofit Management, an advisory board member for Advancing Women In Nashville (AWIN), a member of International Women's Forum — Tennessee Chapter, and the recipient of numerous business and philanthropic awards.
You can contact Pat via LinkedIn or patriciaglasershea@gmail.com.
Want more stories of women having a vision and boldly making it happen?
Additional resources