Dec 18, 2017
Today's On The Brink interview is with Sara Canaday, author of the amazing book "You—According to Them: Uncovering the blind spots that impact your reputation and your career." We talk about how to make the critical move from manager to leader, and how to change the way you and others think about You. By the end of the podcast, you'll have learned how to strengthen your leadership skills, improve key business relationships and bolster your performance.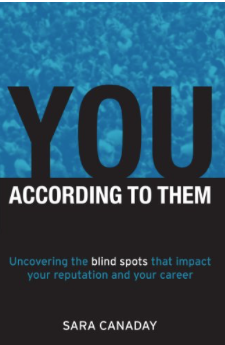 Sara is a speaker, author and former corporate executive who helps companies arm their leaders with winning strategies that work. Her career spans more than 20 years, including senior executive positions in sales, operations and organizational development with USAA and Texas Mutual. After forming her own company, Sara began sharing her expertise in leadership development, executive presence, branding and emotional intelligence. Her insightful guidance has led hundreds of teams and individuals nationwide to make strategic changes with impressive results.
Sara is a member of the National Speakers Association, the Global Speakers Federation and is an adjunct Executive Coach with the Center for Creative Leadership. She is certified in the CCL suite of 360-degree multi-rater feedback instruments, and is accredited through Multi-Health Systems to administer the EQ-i 2.0 Emotional Intelligence assessments.
Sara has been featured in a number of premier publications and broadcasts, most notably Forbes, CNBC, Huffington Post, Psychology Today, and the American Management Association's Leadership Wired.
In this episode, Sara Canaday

and I discuss:
Sara's revelation that she would need more than an education to move further in her career

How emotional intelligence can be an advantage as a business skill

Helping high performers prepare for future leadership

Assuming responsibility for ourselves as leaders by cultivating our own abilities

Eliminating and reducing certain things in order to create new solutions and approaches

The importance of cognitive diversity in companies

Addressing blind spots that impact our reputations and careers
Resources mentioned in this episode: