Jun 18, 2018
Listen now as Mike Pierce tells us what makes a great leader!
I recently had the pleasure of interviewing Mike Pierce (Antarctic Mike), a highly engaging business speaker who, when he's not giving keynote presentations, can often be found at the bottom of the world. What's so interesting about Mike is that he looks at leadership in a very unique way—through the lens of Antarctic history—and draws powerful connections between polar expeditions and the real world of business. I know you'll really enjoy Antarctic Mike!
How to find, engage and keep great people by developing leaders at every level.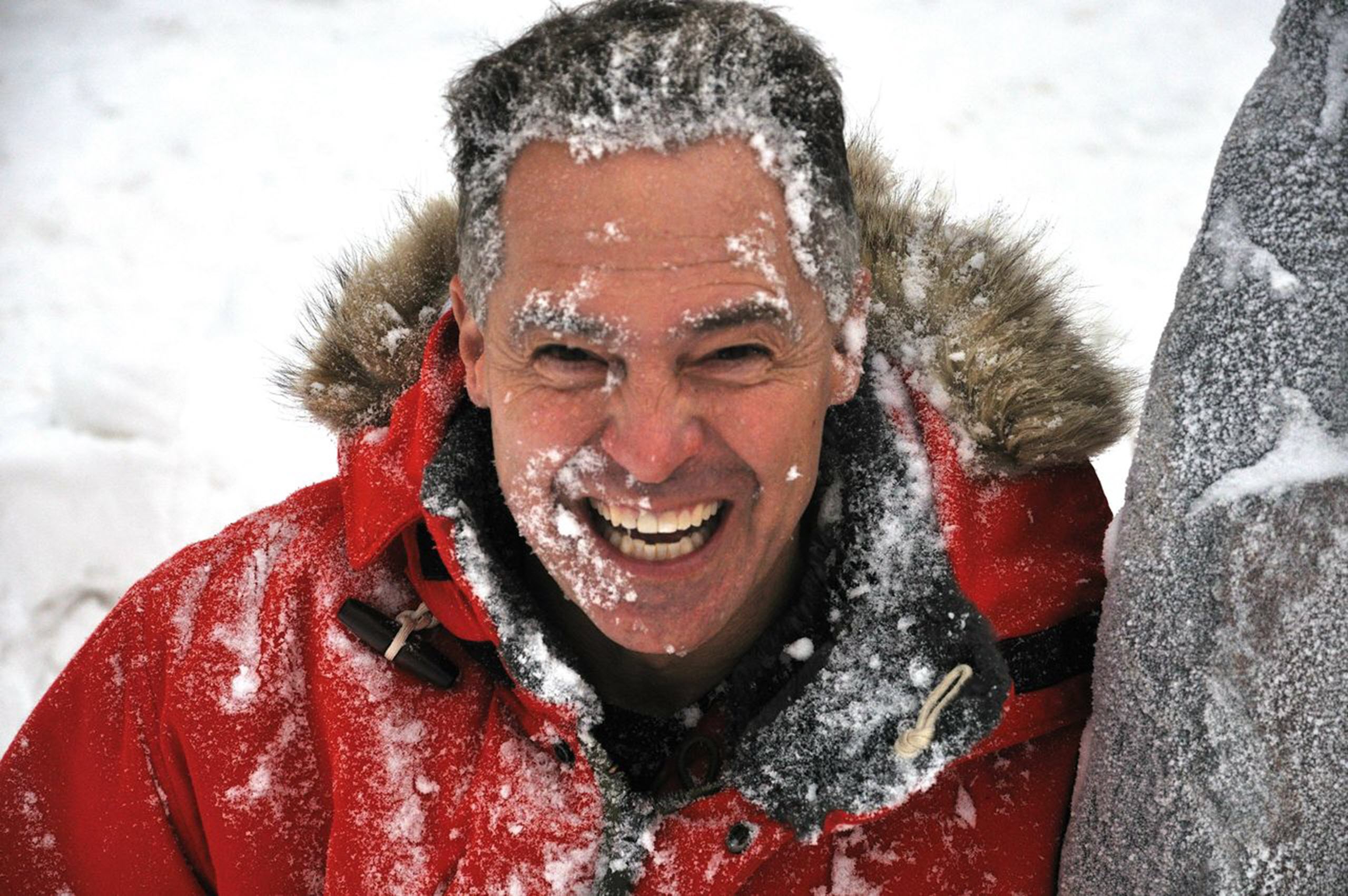 Mike's professional career began in the recruiting industry, where he spent 20 years helping companies find the best people. Along the way, he discovered that keeping people is the more important part of the hiring equation, which happens when employees at every level of an organization are fully engaged in what they do for a living. This comes down to one thing: leadership.
Antarctic who?
Mike's background professionally started in the recruiting business, working specifically to show managers and leaders exactly how to identify and recruit top people. He now speaks across the US and Canada to executive teams, organizations, associations and sales teams about how to lead people so that they are fully engaged in what they do.
Mike is an avid fan of polar expedition history and is an endurance athlete. In 2006, he became one of only nine people to run the first ever Antarctic Ice Marathon, and a year later, became the first American to run the Antarctic Ultra Marathon, a grueling 100 kilometers (62.1 miles) on an ice shelf 600 miles from the South Pole. Since then, Mike has completed many other winter marathons in the coldest and harshest climates on earth.
Mike's flagship program, Leading at 90 Below Zero, connects the drivers and principles of Antarctic expedition history stories to the real world of finding, engaging and keeping great people in today's business world.
In this podcast, Mike Pierce and I talk about:
1. Discovering your passionate purpose and answering the most important question about your business: Why you do what you do.
2. Developing a magnetic description of your company's opportunities and creative ways to showcase it so that the very best candidates become attracted to your organization.
3. Leading and managing people in ways that inspire them to work harder, be more engaged, take more responsibility and set their own bar higher.
4. Conditioning your sales team and sales leaders to develop more staying power, pushing themselves in new ways to drive new business from new customers.
For more on highly effective leadership, check out these blogs and podcasts:
Blog: How a Bold, Curious Leader Turned Laclede Chain Around
Blog: 6 Management Traits That Successful Leaders Share
Podcast: Kimberly Davis—Leading Change: Are You A Brave Leader?
Podcast: Kelly Platt—A Personal Journey of a Successful Business Leader
Resources mentioned in this episode:
Mike's website: www.antarcticmike.com
Mike's books: Leading at 90 Below Zero and The Penguin Principle
My book: "On the Brink: A Fresh Lens to Take Your Business to New Heights"
Simon Associates Management Consultants website
Download the 1-page synopsis of my book, "On the Brink: A Fresh Lens to Take Your Business to New Heights" here