Oct 18, 2018
Listen now as Deepa Prahalad shows us how to solve complex problems innovatively!
We had the pleasure of meeting Deepa Prahalad through a chance meeting in Healdsburg, CA. Were we lucky! Not only is Deepa an internationally acclaimed consultant, innovation leader and design strategist, she co-authored the book "Predictable Magic: Unleash the Power of Design Strategy to Transform your Business," acclaimed by Fast Company in 2010 as one of the Best Design Books of the Year. Deepa really understands something that is very important to us—namely, how to convert observation into innovations. Design strategy is just that: a way to see things with fresh eyes. Now you understand why Deepa is right up our ally. Take a listen!
A thinker, a strategist and a global citizen
Ranked #34 on the Thinkers50 India list, Deepa is part of Marshall Goldsmith's legacy project 100 Coaches, and is certified in Goldsmith's Stakeholder Centered Coaching.
In today's podcast, Deepa shares with us how she has developed her unique approaches to design and then applied them in all types of different contexts. Having worked with leading companies, business schools and conferences around the world, she is passionate about helping communities in emerging markets solve complex problems innovatively.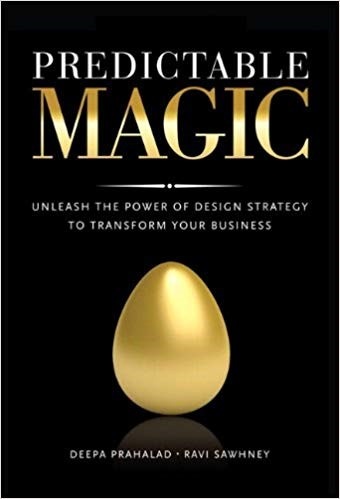 Like her father, CK Prahalad, Deepa is very concerned with how to provide food and services to society's poorest people through innovative solutions, not just charitable contributions.
After hearing our conversation, you will be inspired to think beyond the job of today or your business as it is now. You will have learned how to see, feel and think in new ways, so you can then actually "do" those new ideas with impact and effectiveness.
In this podcast, Deepa and I discuss:
Design Thinking for Profit and Impact

Aligning Business and Social Strategy

Design Strategies for Emerging Markets

Designing Impactful Social Innovation
To learn more about design thinking, you might check out:
Additional resources:
Download the 1-page synopsis of my book, "On the Brink: A Fresh Lens to Take Your Business to New Heights" here